Realising the potential of women in the tax profession – Women in Tax National Congress
Prof Gillian Triggs
The influence of women is growing across the traditionally male-dominated professions of tax, accounting and law. Yet we still see too few women in leadership positions.
The inaugural Women in Tax National Congress will address this issue. Focused on the unique challenges facing professional women, this new event will feature high-profile presenters from the business world, media, academia and government.
Julie Abdalla FTI, from the National Congress organising committee, said: "It's important to give a voice to women who are underrepresented in the tax profession. Everyone in the profession, regardless of gender, will benefit if we can realise the potential of female talent that exists in the profession."
The congress will showcase some of Australia's most influential leaders, who will offer insights and share their experiences of building a career in a male-dominated profession.
The day begins with a keynote address from one of Australia's most high-profile female leaders, Emeritus Professor Gillian Triggs, former President of the Australian Human Rights Commission. In an era where facts no longer seem to matter, Prof Triggs asks how public policy and laws can be developed to address today's challenges. She considers the implications for women leaders in this 'post-truth' era.
Much recent commentary around gender equality in the workplace has followed the advice of Facebook COO, Sheryl Sandberg, who suggests that women should take the initiative to "lean in". Journalist and author Catherine Fox challenges this notion in her session, 'Fixing the workplace (not the women)' by offering practical insights on how addressing bias in workplace rules and practices yields better results. Catherine will also cover why the key to driving change is going to the top and getting powerful men involved in closing the gender gap and developing fairer workplaces.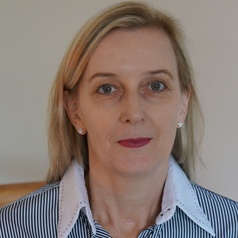 Prof Kerrie Sadiq CTA
Lisa Pritchard CTA, of the National Congress organising committee, said: "Having worked in tax for a number of years, I think it's critical to the profession that women are developed and supported so they feel confident to take on leadership roles and opportunities that present themselves. The support and motivation for a change in thinking exists, and I think this event is going to show that".
Queensland University of Technology Professor Kerrie Sadiq CTA will present two short stories about taxation at the Congress. The first will look at the tax deductibility of child care costs, while the second will relate to human rights obligations. Prof Sadiq's session will be designed to highlight some of the the conscious and unconscious gender biases we all might carry, the potential for 'in-group' bias, path dependency, and the capacity for different thinking between men and women.
A panel session with Kirsten Fish (the ATO's Chief Tax Counsel), Karen Payne CTA (inaugural Chief Executive Officer of the Board of Taxation), Lucinda Mills CTA (Bellevue Advisors) and Elissa Romanin (MinterEllison) will look at how our personal values align with the corporate values of your workplace, the panel will explore the importance of achieving a satisfying and viable work/life balance.
The Congress will also feature a session that will evaluate the valuable contribution male champions of change can make to gender equality.
The Women in Tax National Congress will take place on Wednesday, 22 November 2017 at Pier One in Sydney. You can view the full list of sessions and speakers on our
website
.